Portable AC Welder/AC Generator
It's great for homeowners and anyone who needs portable AC stick welding and AC generator power! Up to 140 amps of AC welding output for welding steel, stainless steel, cast iron or hardfacing projects with up to 1/8 in. (3.2 mm) stick electrode.
Stick Electrode – Up to 140 amps of AC output for many applications.
Low-Lift™ Grab Bars − More leverage for lifting unit on and off truck beds.
Rugged Tube Frame (1-1/4 in. diameter)- Largest diameter tube frame in its class!
5,500 Watts Surge (4,000 Watts Continuous) AC Generator Power – many uses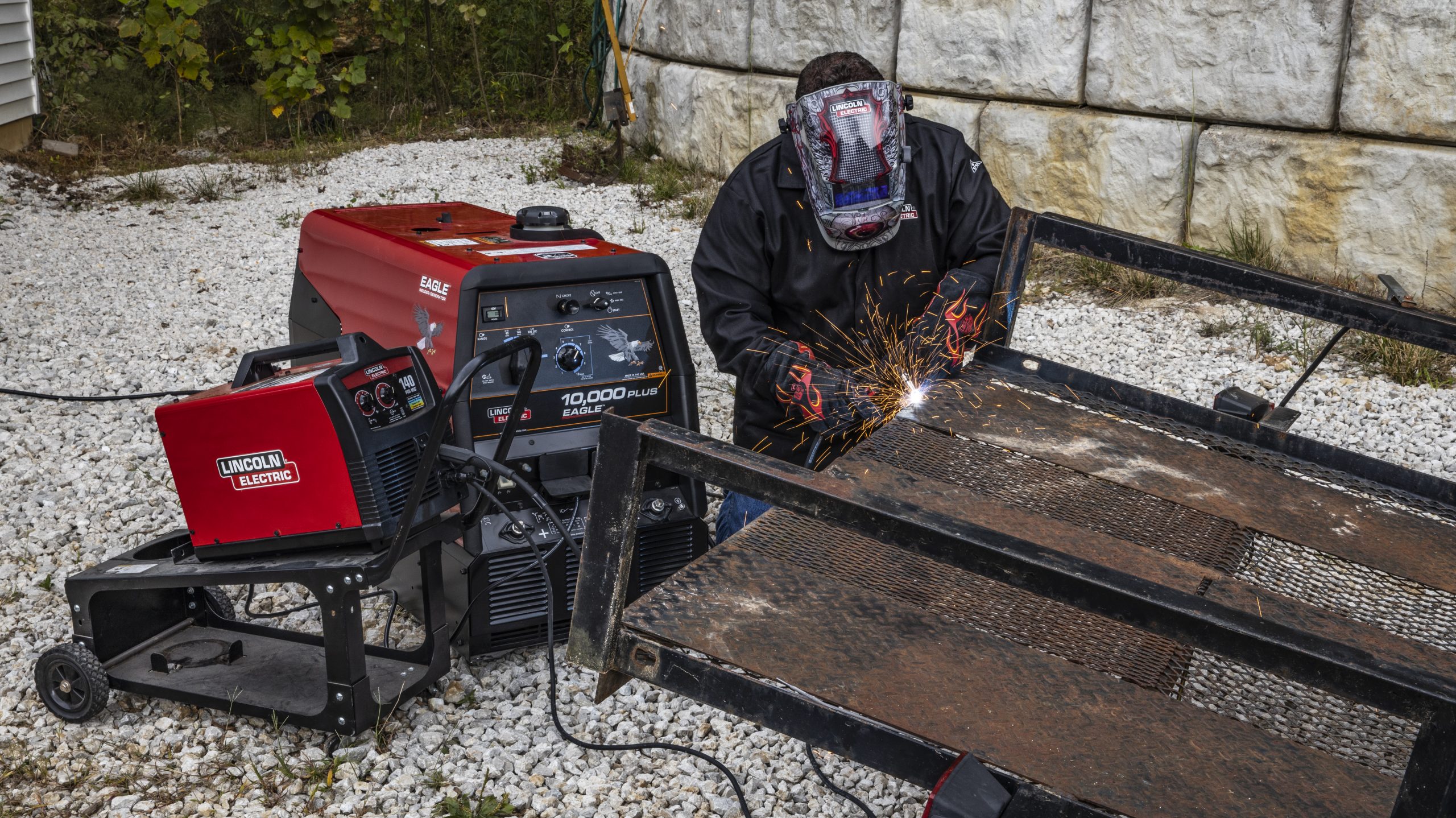 THE LINCOLN ELECTRIC® EAGLE™ 10,000 PLUS IS AN EXCELLENT CHOICE FOR A WIDE RANGE OF APPLICATIONS:
Farm
Home
Small Contractors
Construction
Ranch
Get started on your next project by checking out these featured products: