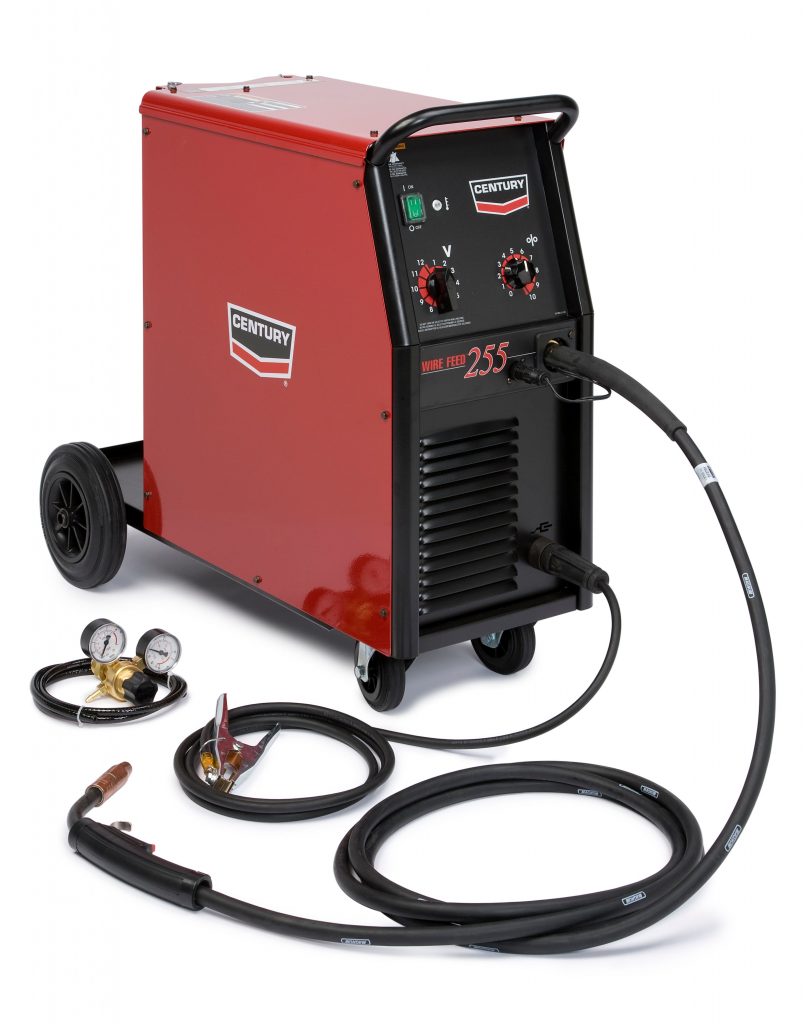 Century® 255 by Lincoln Electric, a handy tool both on the job site or in your shop.
With a 30 to 255 amp output, it can handle a wide range of thicknesses using gas or gasless flux-cored. When using flux-cored process, you can weld up to 3/16" thick steel in one pass and up to 1/2" in multi-pass. Use .045 INNERSHIELD® NR®-212 wire for multi-pass. MIG up to 10 gauge or 3/16″ multi-pass. It welds aluminum and is spool gun ready.
A regulator, torch, work clamp and more are included, and it has an integrated rack to keep your 48" cylinder mounted safely.
THE CENTURY® 255 IS AN EXCELLENT CHOICE FOR A WIDE RANGE OF APPLICATIONS:
Shop
Farm
Home
Autobody
Hobbyists
Small Contractors
Get started on your next project by checking out these featured products: