Weld-Pak® 180HD Product # K2515-1 (Available at Home Depot®)PRO-MIG® 180 Product # K2481-1 (Available at Lowe's®)Easy-MIG® 180 Product # K2698-1 (Available at many retailers)
LINCOLN ELECTRIC 180 SERIES – 30 -180 AMP MIG WELDERS
Get it done with a Lincoln Electric® 180 for farm, light fabrication, auto or home! From 24 gauge to ½", these compact wire welders can tackle a range of projects. Simple two knob control makes it easy to weld thin steel and stainless with MIG or thicker steel with flux-cored welding. And for your aluminum welding needs, they are spool-gun-ready. Just connect a Magnum® 100SG Spool Gun and you're ready to go!
The Lincoln Electric® 180s come packed with all the accessories you need to get started.  When you compare the precise wire drive, rugged construction and the smooth, forgiving arc . . .  Lincoln Electric ® 180 is an excellent choice! 
208/230 Volt AC Input Compact Wire Welder
Heavy duty wire drive – fully adjustable to reduce the chance of wire tangling
Smooth arc starts with minimal spatter
Weld-Pak® 180HD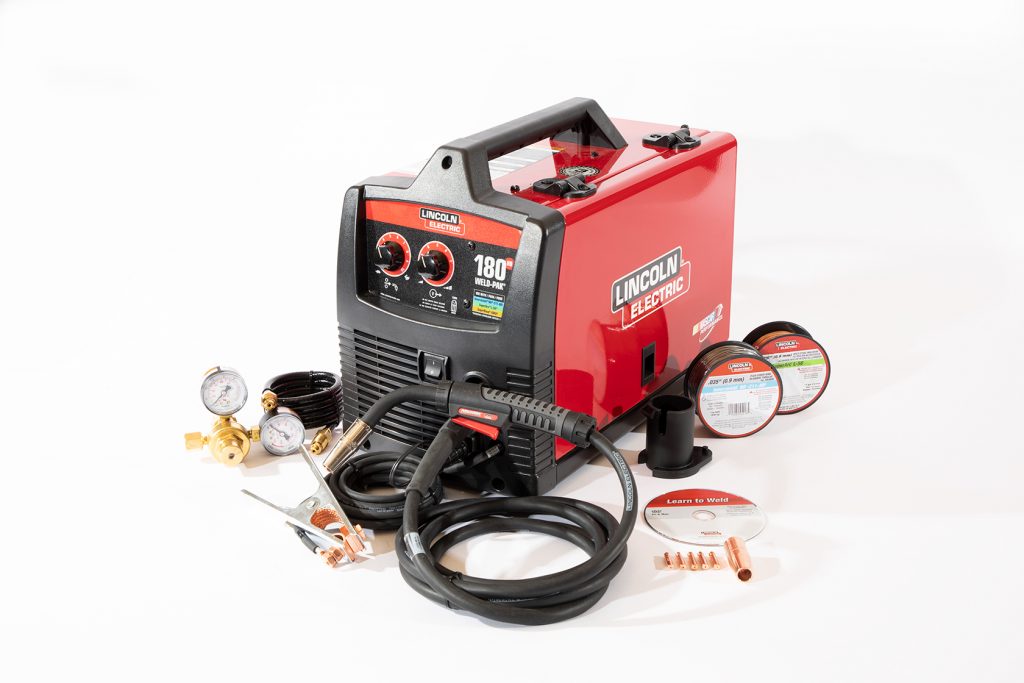 PRO-MIG® 180

Easy-MIG® 180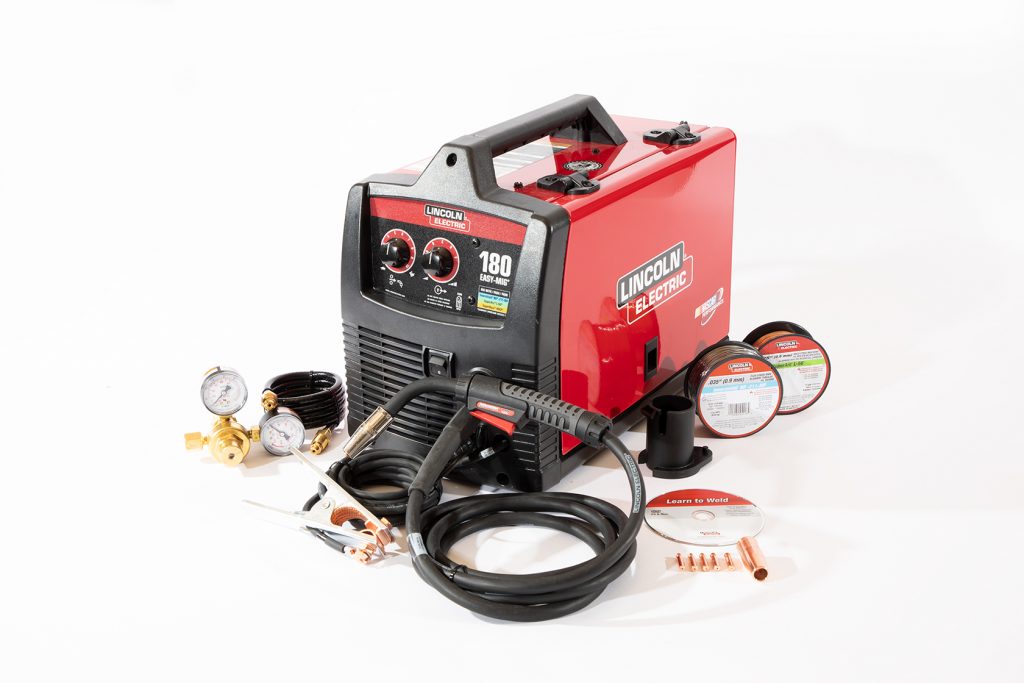 What's Included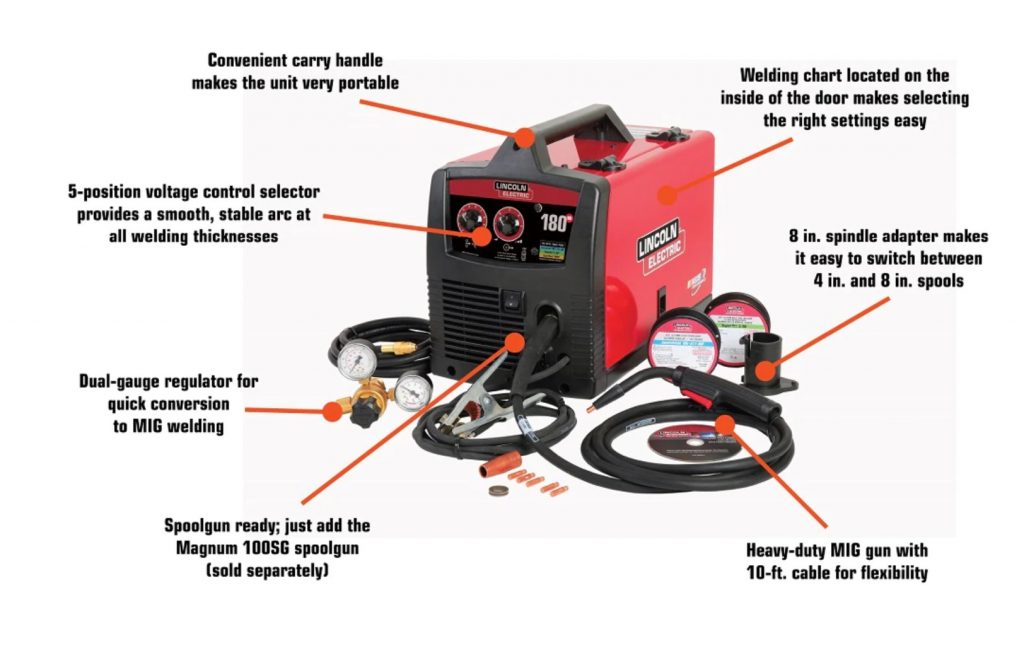 THE LINCOLN ELECTRIC® 180 SERIES IS AN EXCELLENT CHOICE FOR A WIDE RANGE OF APPLICATIONS:
Shop
Farm
Autobody
DIYers
Handymen
Small Contractors
ACCESSORIES FOR YOUR Lincoln Electric 180
s
Put the PRO in your next project…make sure you pick up these accessories: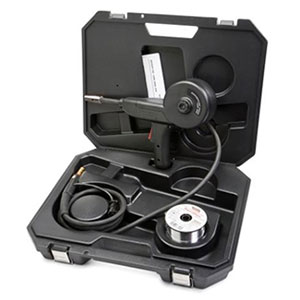 Model # K4360-1
Magnum® Pro 100SG Spool Gun For Aluminum Welding
Designed to easily feed 4 in. (102 mm) diameter 1 lb. (0.45 kg) spools of .030 in. (0.8 mm) or .035 in. (0.9 mm) diameter SuperGlaze® aluminum MIG wire. Includes gun, adapter kit, .035 in. (0.9 mm) contact tips (qty. 3), gas nozzle, and a 1 lb. (0.45 kg) spool of SuperGlaze® 4043 .035 in. (0.9 mm) MIG wire. Packaged in a convenient carrying case.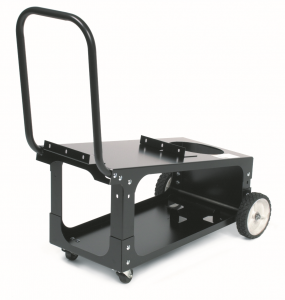 K-2275-1 Wire Cart Feeder
Wire Cart Feeder
Full-featured cart is designed to store and transport a welder, 80 cubic foot gas cylinder, welding cables and accessories. Includes an angled top shelf for easy access to welder controls, a lower tray for added storage space, a sturdy handle also used as a convenient cable wrap hanger.
Get started on your next project by checking out these featured products: