Product # K2343 3 Kohler Engine Product # K2343 4 Lincoln Engine
A great choice for getting the job done!
For construction contractors, maintenance crews, farmers or ranchers, the Eagle™ 10,000 Plus does a variety of basic welding jobs. And with 10,500 watts of surge AC generator power, it handles a variety of other jobs: lights, grinder, Lincoln Electric inverter, plasma cutter (separate air supply needed) or emergency power.
Totally enclosed case protects the engine and limits noise
10,500 Watts AC generator power
Unit Includes:
20 ft. (6.0 m) of #2 electrode cable and electrode holder
15 ft. (4.5 m) of #2 work cable and ground clamp to get you started!
Instructional Videos for the Eagle™ 10,000 Plus (#K2343-4)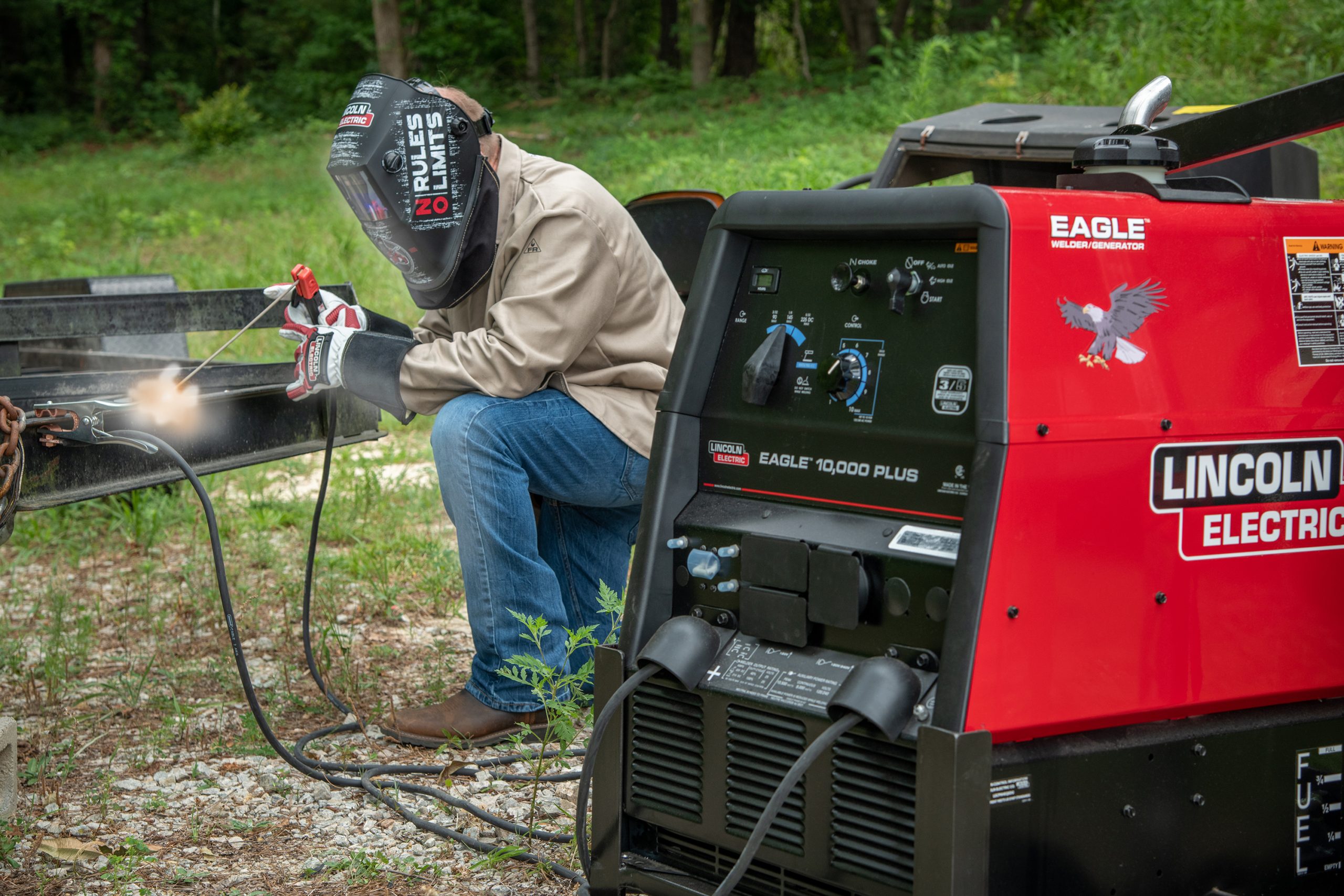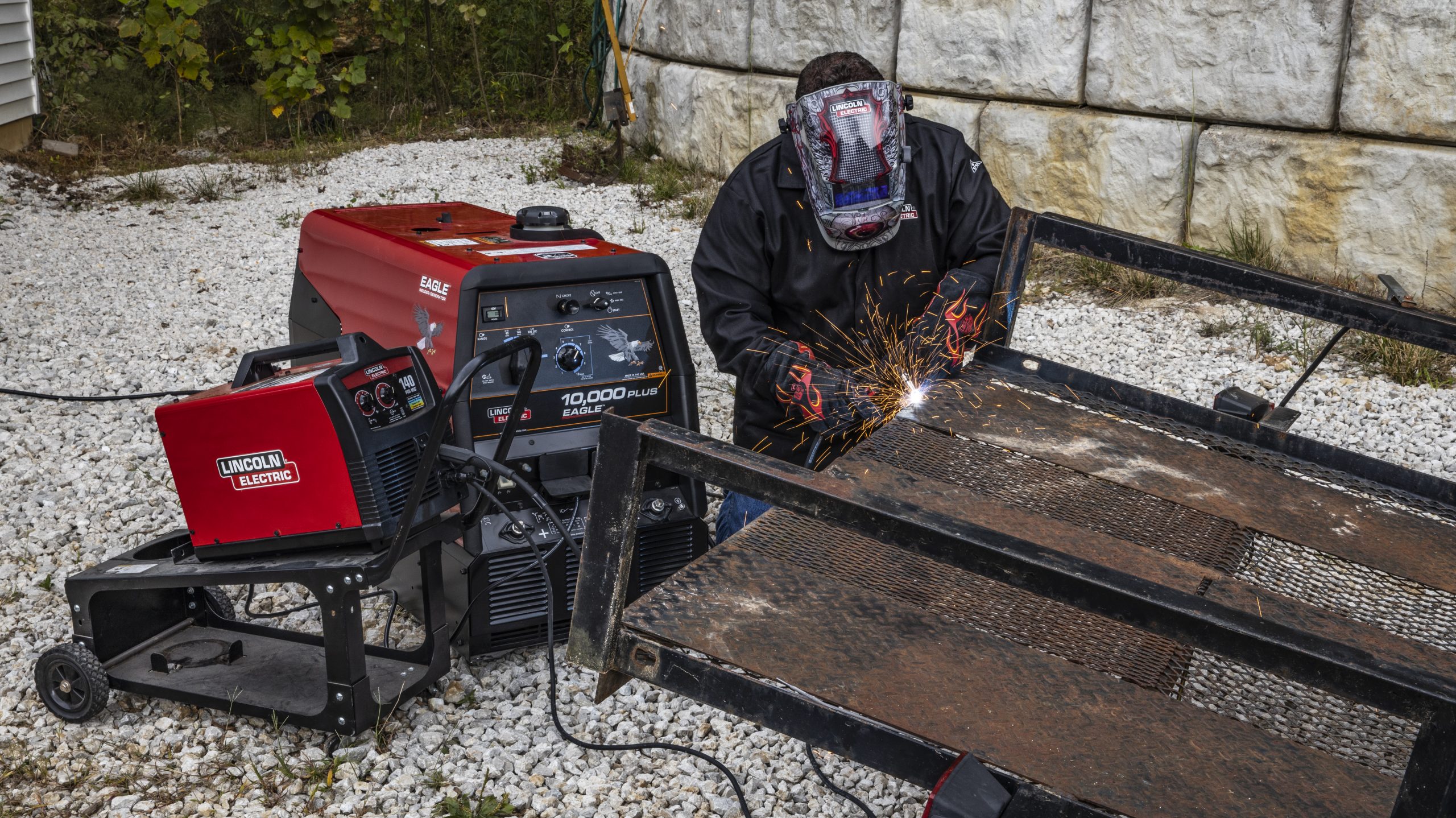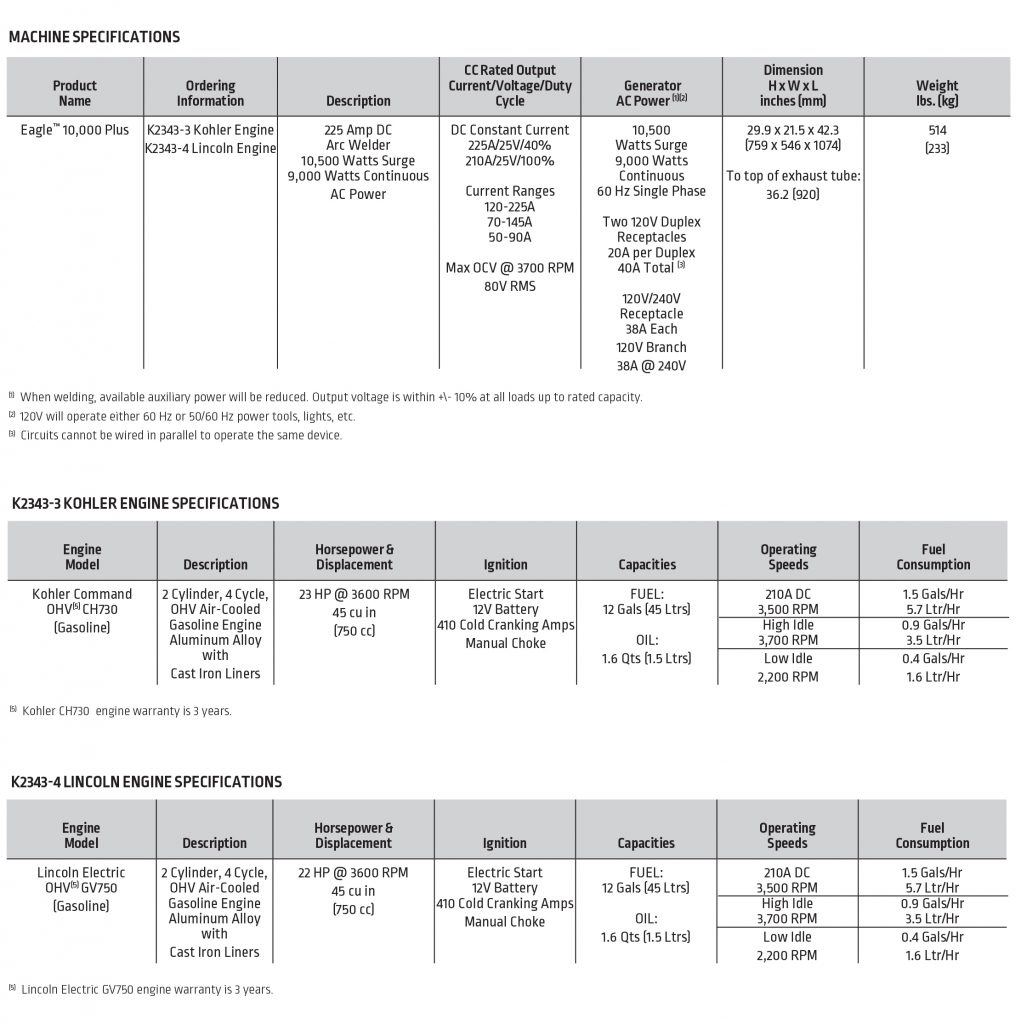 THE LINCOLN ELECTRIC® EAGLE™ 10,000 PLUS IS AN EXCELLENT CHOICE FOR A WIDE RANGE OF APPLICATIONS:
Farm
Home
Stick
TIG
MIG
Flux-cored
Gouging
Small Contractors
Construction
Ranch
Get started on your next project by checking out these featured products: